A Look at the Common Varieties of Mortice Locks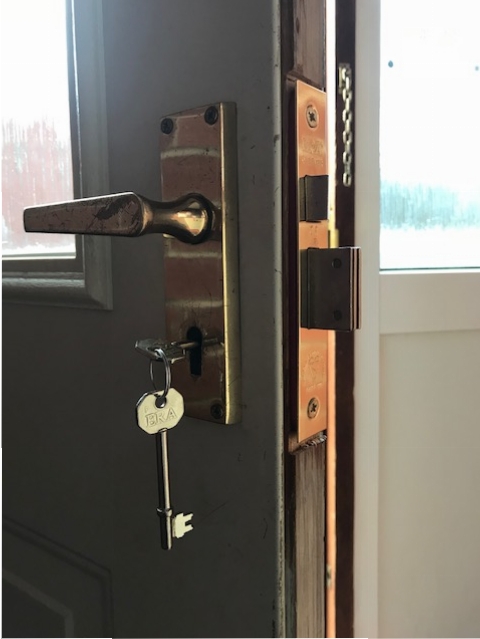 Mortice locks are more widely used in the UK and Europe than overseas, and are mainly found on wooden doors, more so than uPVC doors. The Mortice lock, especially in the UK is sometimes referred to as a 'Chubb' lock. This is because Chubb have been a brand leader for Mortice lock production over the last twenty years or so. So what are the common varieties of Mortice lock available for use today?
Lever Mortice Locks
Lever Mortice locks are the most common form of Mortice lock that are used for domestic properties. Most lever locks work very similarly. Basically, inserting the key into the lock and turning it will lift the levers to the correct height. This ensures the bolt will be unlocked or locked, depending which way you turn it.
The main variation with Lever Mortice locks is the number of levers that they have. Speaking plainly, the more levers the lock has, the more secure it is. It is far harder to open a door with 5 levers than it is for a door with 1 lever. The number of levers you can have on your door can depend on the thickness of the door. The number of levers can be anything from 1 to 5.
Cylinder Mortice Locks
The main, obvious difference between Cylinder Mortice locks and Lever Mortice locks is the cylinder. A cylinder is used to throw the bolt rather than inserting a key. Cylinder Mortice locks offer more flexibility with master suites and restricted keys, so are more commonly used in commercial properties. An Oval Profile Cylinder or Euro Profile Cylinder are usually used in conjunction with Mortice locks. These locks can be key operated from one side of the door and unlocked or locked with a thumb turn from the other side of the door.
To find out more about the common varieties of Mortice lock, ring Stephen direct on 0114 345 0145 if you are in the Sheffield area.